Christopher Pitt
-- SUPERSTAR PROFILE -- Age: 20
Height: 5'10"
Weight: 170 lbs
High School: Sidwell Friends (NW Wash. D.C.)
College: James Madison University
Position: Defender
Runs the 40 in 4.5 seconds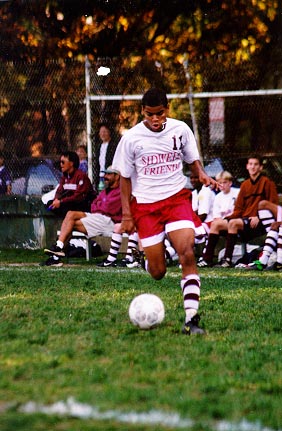 -- SOCCER ACCOLADES --
The 1998 Washington D.C. Soccer Player of the Year
Three-time all-league in Interstate Athletic Conference
Washington Post All-Metro as a senior.
Team MVP as a freshman and senior.
The Quakers won the league championship in 1995.
Played on the Bethesda Alliance club team that won the Maryland state championship in 1993 and was a state finalist in 1994, 1996 and 1998.

Called up for U.S. National Tream training
Region I Olympic Development Team
Virginia State Team
Recieved soccer scholarship to JMU where he starts as a sophmore
Owner of a monstrous trophy collection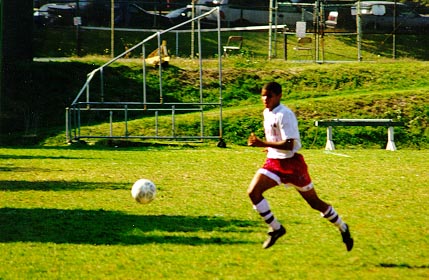 -- Soccer Stats & History --
Coming Soon...